Brisbane Dietitian – Madeleine Baumgart
Accredited Practising Dietitian (APD)
Credentialed Eating Disorder Clinician (CEDC)
BHlthSc (Nutrition & Dietetics) (Hons), BNursing
As an experienced Brisbane Dietitian and a mother to two young girls, Madeleine is a passionate advocate of maternal and paediatric nutrition.
Having struggled with food intolerance most of her life, she is also enthusiastic about gastrointestinal health. Madeleine enjoys helping clients with coeliac disease, irritable bowel syndrome (IBS), inflammatory bowel disease (IBD) and other digestive disorders. She applies the low FODMAP diet in managing some of these conditions and favours a client-centred approach.
Madeleine applies the Health At Every Size® (HAES®) principles to weight concern, and applies a non-diet approach when counselling clients. She believes eating should be enjoyable, so steers clients away from restrictive eating patterns. Madeleine looks forward to helping you achieve your best health by establishing realistic nutrition goals with you, not for you. Nutrition Done Different.
Madeleine also works as Registered Nurse here at Queen Street Medical Centre. She has extensive experience in healthcare, having nursed for more than 15 years in Australia and London. Her nursing background made her realise how essential a nutritious diet is to chronic disease prevention and management, which led her to pursue studies in Nutrition.
Madeleine is a member of Dietitians Australia and the Australian Health Practitioner Regulation Agency.
You can book in for a consultation with Madeleine on alternate Mondays and Thursdays (fortnightly). More information can be found on her website Flipside Nutrition.
Book a free 15 minute discovery call with Madeleine via her website.
Kerry Maloney
Psychologist & Executive Coach
PsychBa, MAPS, MISCP
Kerry is a qualified Psychologist and specialist Coach focused on delivering measurable results and establishing a sense of control and well-being for her clients from diverse industries, cultures, and backgrounds.
With over 25 years of experience, she employs practical psychological strategies to help individuals to improve mental wellness, self-awareness, self-control and everyday decision-making in both the professional and personal spheres.
Kerry offers support and assistance in:
• Holistic mental health and wellness
• Generalised anxiety and depression
• Self-awareness and self-perception
• Occupational stress and coping mechanisms
• Relationship/marriage dynamics
• Male vulnerability and self esteem
• Cultural diversity issues
• High performance teens and their families
• NDIS – supporting people with their own NDIS plans
Kerry is currently available for consultation on Tuesday and Wednesday. You can read more about Kerry Maloney on her
website
.
Lina Karlsson
Psychologist (Clinical Psychologist)
BBehSc, BBehSc(Hons), MClinPsych, MAPS
Lina is a psychologist with an authentic and warm approach. Lina has worked with children and adults in a variety of settings, including paediatric outpatient services, private hospitals, community settings and private practice. She uses is evidence-based practices, drawing from Acceptance and Commitment Therapy (ACT), Cognitive Behaviour Therapy (CBT) and Schema Therapy frameworks, and tailors treatment to suit each client.
Lina has completed a Master of Clinical Psychology at Griffith University and has general registration as a psychologist with the Psychology Board of Australia (PsyBA) and is a member of the Australian Psychological Society (APS).
Lina can help assess, treat and manage: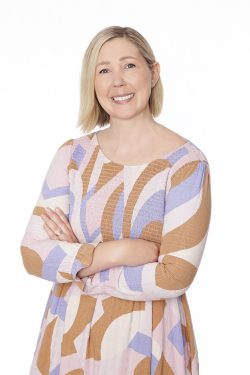 Generalised anxiety
Social anxiety
Phobias
Obsessive Compulsive Disorder (OCD)
Worry
Depression
Low mood
Bipolar disorder
Stress (e.g., work and study related, parental stressors)
Adjustment to life changes (e.g, relationship breakdown, move)
Grief
Trauma and PTSD
Lina is available to see adult clients on Mondays, Thursdays and Fridays.